Page 1
captions by Joyce Lee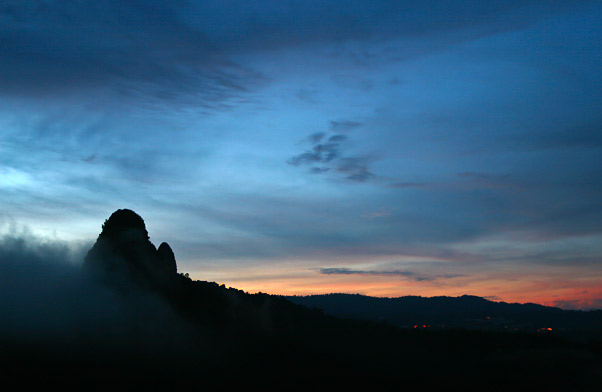 We started the ascent at 6.25am when the sky was still dark and it took us some 35 minutes or so to reach the first peak. Stunning view! Everyone was so excited… we thought we had reached half way, only to be told that it was just a quarter of the way. Dang! Anyway, we were very happy to see nice colours in the sky. It's hard to believe that we have such a paradisiacal green lung so near the city. You don't need to fly… just drive!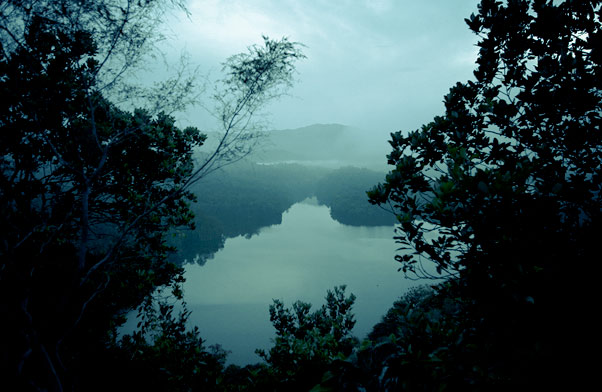 A view of the Klang Gates Dam. Fogs were closing in on the hill, creating a misty view. The placid waters of the dam have such hypnotic effect that you could just keep staring into it and get lost in moment.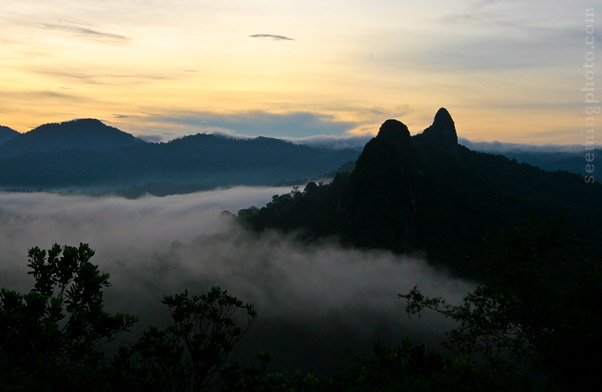 Shades of dawn started to appear in the sky at 7.20am. The fog was thick but it passed just as soon. Don't you think that the silhouette of the peaks resembles the head of a dog, with both ears up? And the dog was enjoying sauna…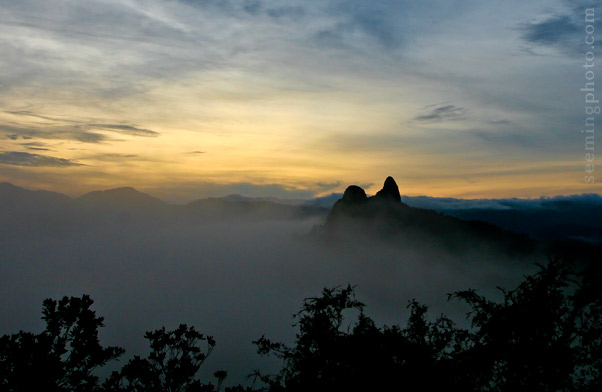 Suddenly, fog engulfed the hill.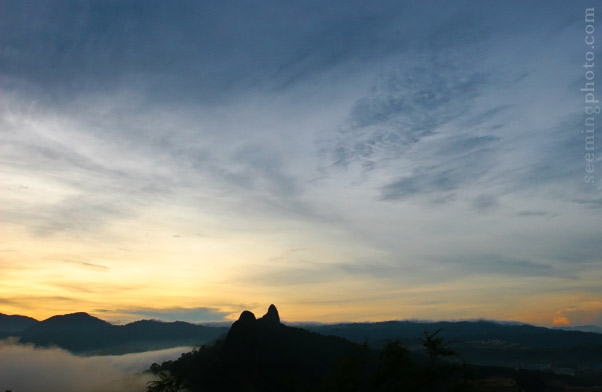 The sky lit up slowly, giving nice view of cirrus clouds.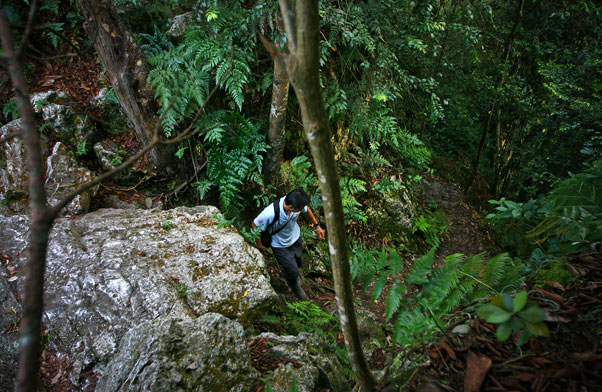 We were not only hiking uphill, but rather it was up, then down, and then up again. And it went on and on, peaks after peaks. Seriously, this hike is not our ordinary 'walk in the woods'.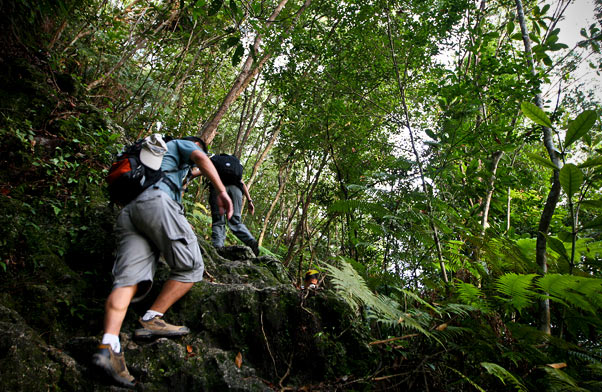 Hiking up the steep rocky path in the woods. Look at the muscles on Ricky's left leg. It can get pretty strenuous when this goes on and on…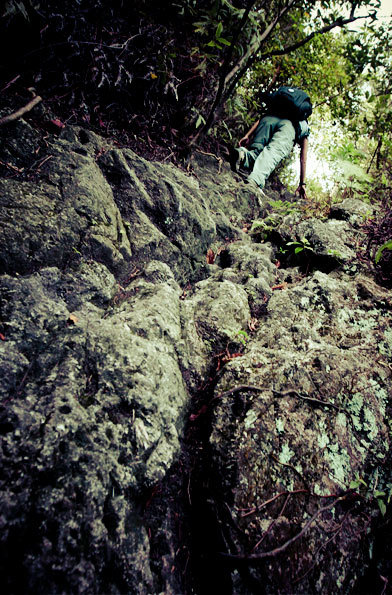 Ascending an almost vertical rock wall. This is the exact view taken from below. We were practically clambering our way up with all four limbs. Ladies with nice manicure beware!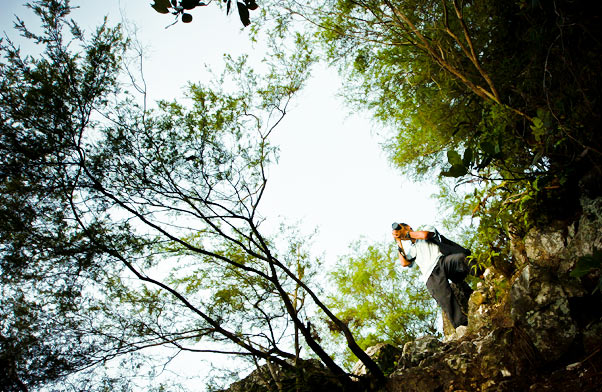 Time to take a break and relish the beauty of our natural surrounding.
A bird eye view of the dam again. Looks so surreal.