See Ming has not only found and carried it back with him; he has made it even more beautiful and distinctive with his uncanny ability to present things beyond the clichéd perspective. One needs only to look at his beautiful travel pictures to hear the heart exclaim "I want to go there!"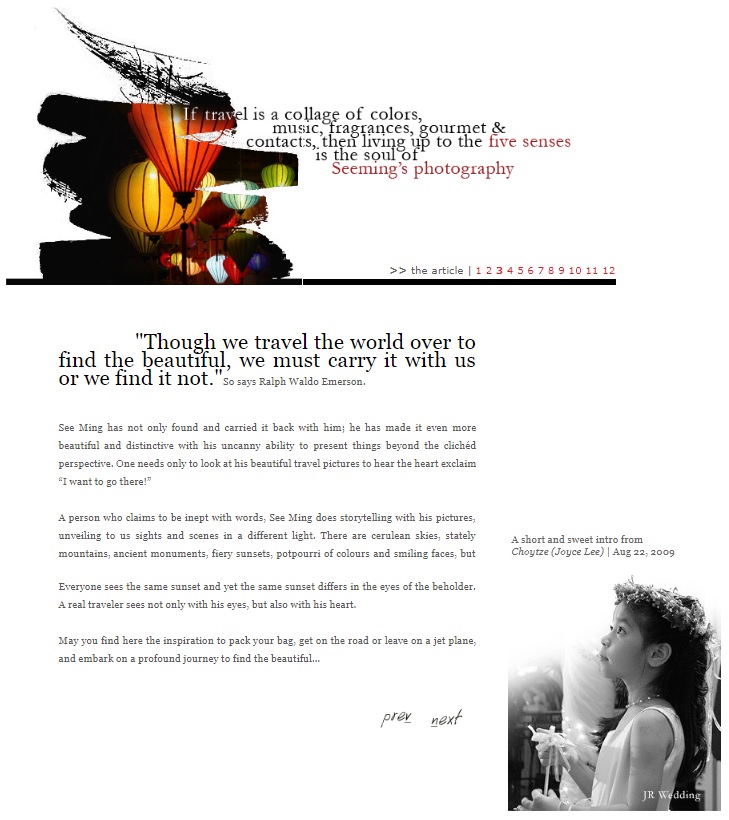 A person who claims to be inept with words, See Ming does storytelling with his pictures, unveiling to us sights and scenes in a different light. There are cerulean skies, stately mountains, ancient monuments, fiery sunsets, potpourri of colours and smiling faces, but most importantly there are also depth and feelings behind every picture. Each picture is a story unto itself.
Everyone sees the same sunset and yet the same sunset differs in the eyes of the beholder. A real traveler sees not only with his eyes, but also with his heart.
May you find here the inspiration to pack your bag, get on the road or leave on a jet plane, and embark on a profound journey to find the beautiful…
Choytze ★ 22.08.2009